March Mesh Madness 2012 begins tomorrow!
I've finally had a chance to finish up my booth and look forward to exhibiting my work!
Some new items have been released, along with a MMM12 exclusive, a freebie and some discounts too!
Details are as follows: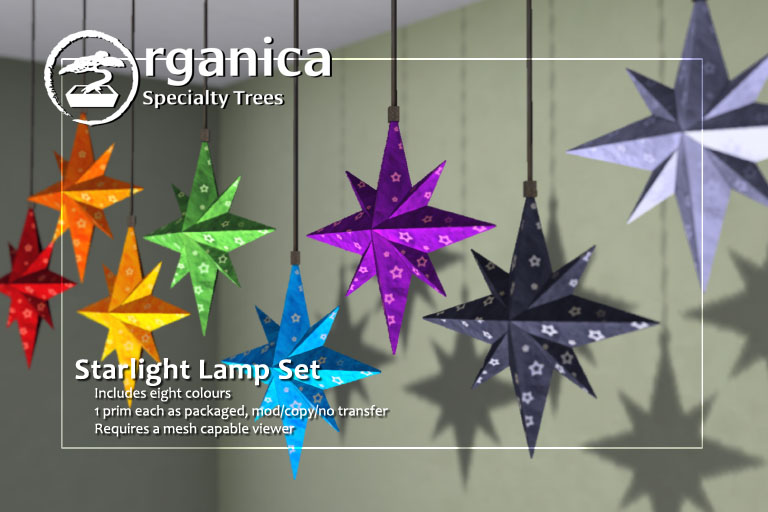 These trendy star-shaped lamps come in eight colours, all in one set. Click to toggle through on, off or natural daylight. 1 LI each as packaged, mod/copy/no transfer. ( Buy at MMM12 )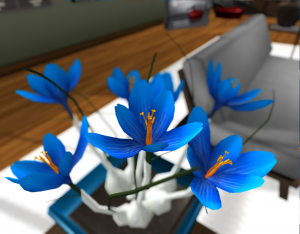 Exclusive to March Mesh Madness, these white-veined blue crocus flowers are offered as part of a potted setting but also include all three crocus flower shapes inside. This colour will only ever be offered at MMM12, so if you like it, this will be your only chance to pick it up. 1 LI per flower, total setting comes to 9 LI. mod/copy/no transfer. Available only at MMM12!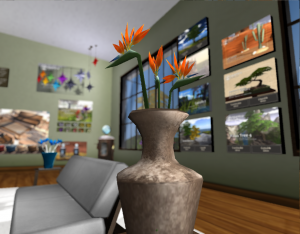 Don't forget to snag this freebie from the display as well 🙂
Some items have been marked 33% off, again at MMM12 only.
With the exception of the MMM12 Crocus, all items released above will be available in-store at Organica or on Marketplace about a week from now. In the mean time, help make the March Mesh Madness event a success by dropping by, bringing your friends, or just in general passing the word around about the show.
Wilds of Organica Updates:
Updates have been sent for both the Burrowing Owl and Snowy Owl avatars, fixing the top level sit button, preventing the av from getting pushed underground when the 'birdsit' button is pressed. The eyelid texture for the snowy owls has also been fixed and should appear black, not brown. If you did not recieve the update, please let me know and I'll look in to redelivery.