The past few days have been especially hectic with the development of new releases as well as build for Organica's spot at the SL Home & Garden Expo. With the added work of needing to prime all my vendors with an event-friendly script, sleep has been hard to find this week.
Fresh on the heels of the Cherry Tree release, I put myself to task for putting together a new structure that would be a good fit for the smaller space I had chosen for this year's exhibit.
I set out to work on a converted warehouse look and have been pretty happy with the results, but this particular build will be on-site as a preview only, while full release should occur not too far from now, in-store. When final tweaks are taken care of, the space should be a very flexible prefab suitable for use either on the ground or as a skybox, great for either commercial or residential use.
Additionally, I've created a number of brand new items for exclusive premiere at H&G Expo: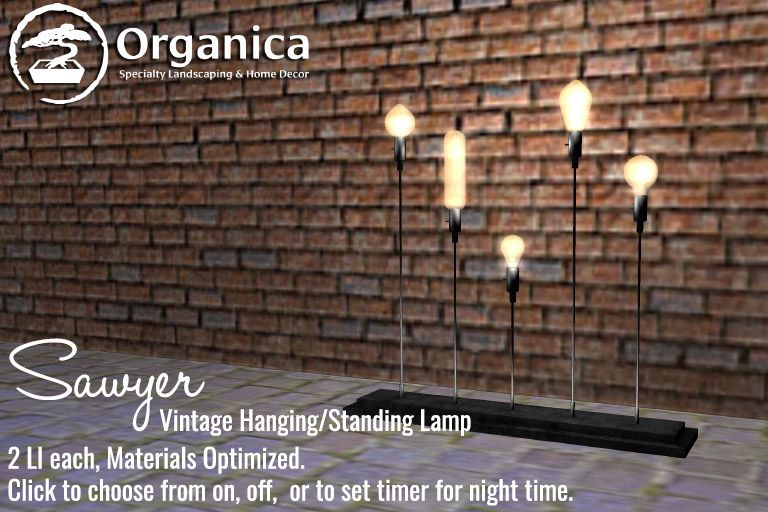 This vintage lamp can be used either as a hanging or standing lamp – or both! Put it right up against a wall to bounce light off in a diffuse manner or away for a more eye-catching effect. You can use it to divide a too-large room or to create an interesting centerpiece if you so choose. Mod, copy with a copy-only script. Click for on and off, or to set it to turn on at night.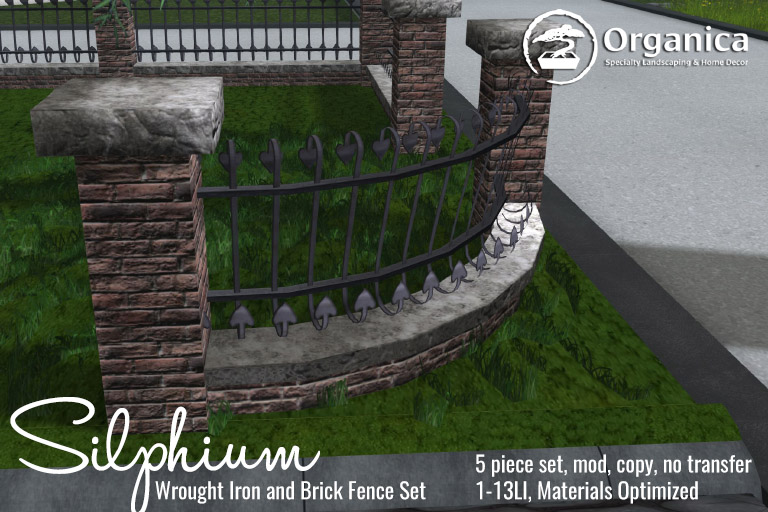 This is a five-piece, modular brick & wrought-iron fence set, put together for a stately look. (Three unique pieces total – semi and full-circle items are included for your convenience) Great for gardens small or large! Use to line the perimeter of your land or simply to divide off a section and create a quiet enclosure. Ranges from 1 to 13LI depending on which item is used. Optimized for use with Advanced Materials. Mod, copy, no transfer.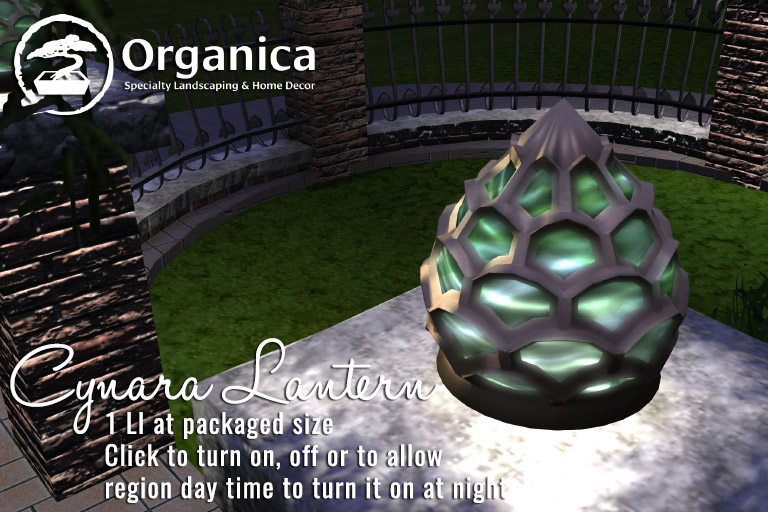 This is a simple garden lantern – great for placement in a garden bed or upon any sort of patio table, plinth, etc. It's 1LI, mod/copy with a copy-only script. Click for on and off, or to set it to turn on at night. This is an RFL item, so all proceeds will be sent to Relay For Life.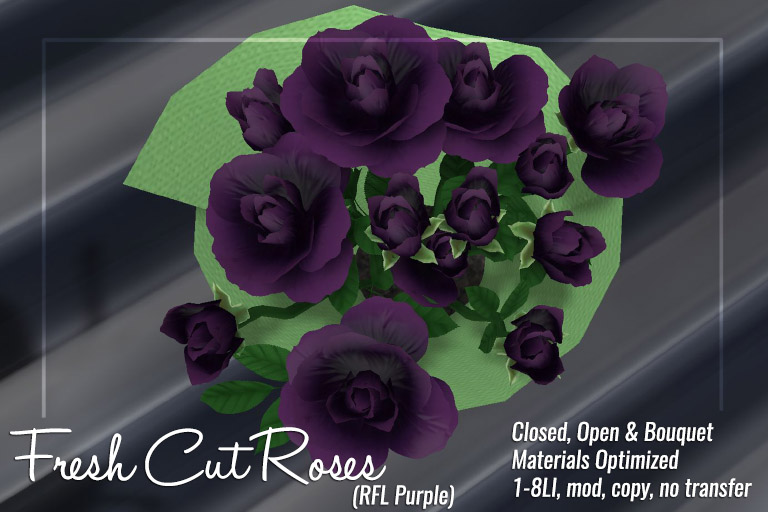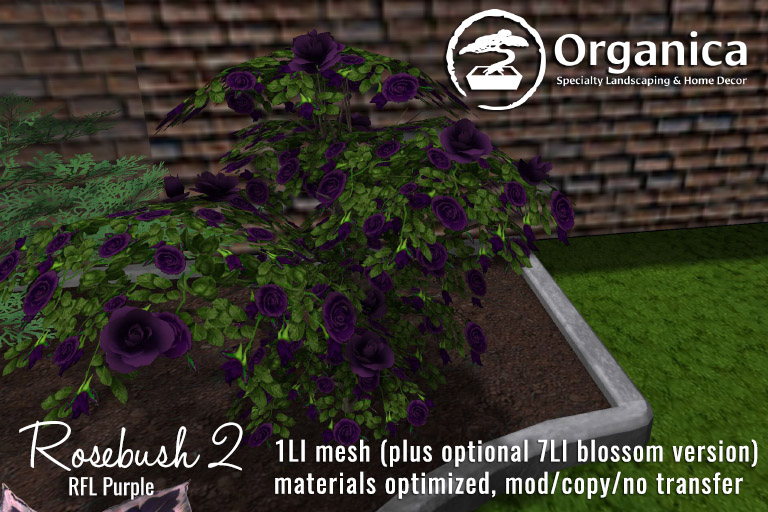 Additionally, both an RFL Edition Rosebush 2 and Fresh Cut Roses are now available, alongside many of the RFL-only releases, so if you missed them in previous years, now's your chance to pick them up (although some very old offerings have been retired).
Several recent releases are also available for viewing – if you haven't yet had a chance to check out the Animesh Weeping Willow and Cherry trees, you can now do so, along with many other items that have been put together over the past year, all in one small exhibition located in the heart of Hope 3 region.
SL Home & Garden Expo features nine merchant regions as well as a gachapon region, all attached to the American Cancer Society region. It begins March 15 and runs thru April 7. I hope to see you there!
---
If you enjoy what I'm doing here or think someone else might also find it of use, please feel free to share this blog with them. If you'd like to keep up to date with posts, the RSS for this blog is here, I can also be found on Twitter and Plurk. The Discord server is here.
If you really like my stuff, perhaps consider donating to my Patreon?
Perks include new release postings, access to beta testing (should it be required), a monthly L$1500 credit, and (recently unlocked) monthly Patron-exclusive gifts !
Your continued support helps to produce regular content (written, modelled, animated or otherwise) and helps to keep original content creation in Second Life!
Thanks for your support!