Organica will again have a display at this year's Home and Garden Expo!
As usual, items that were originally RFL fundraisers are being offered again as fundraisers, so things like the Bougainvillea Gate & Tsukubai will raise funds for the American Cancer Society for the duration of Relay for Life. Additionally, RFL exclusive items will make an appearance/reappearance for the fundraiser; the RFL Pink tulips are back and two new RFL exclusives will debut at the Expo, then make their way to the main store when the Expo closes on May 23.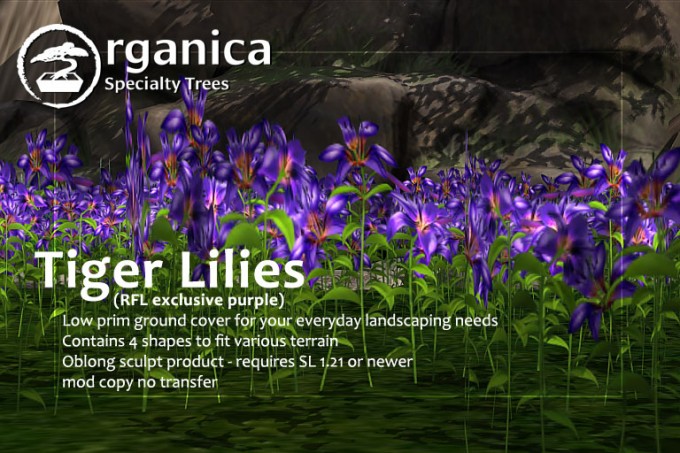 Like the other lilies released earlier this past month, these RFL exclusive purple tiger lilies are low prim, come in 4 shapes to fit various terrain, and are mod/copy/no transfer.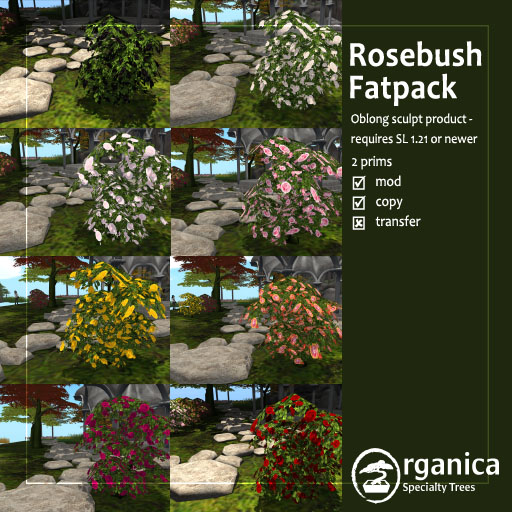 New roses are now available! Ranging from white through red to black, these bushes are low prim and look great! Offered separately or as a fatpack, mod, copy no transfer.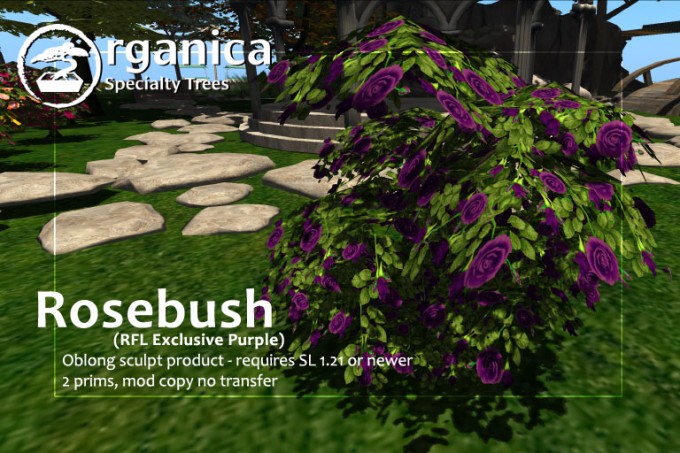 There's also a RFL exclusive purple rosebush, and it's also mod/copy/no transfer.
Visit Organica at Home Expo 2 sim May 13, 12PM  thru 23rd 10PM SLT!