Home Expo was again great to be a part of!
Organica was able to raise $7400L at the show for RFL, but if you missed picking up any of the new items at Home Expo, you can find them now at the main store.  RFL Exclusive shades will be available for the duration of RFL only, after which they will be archived for future RFL events.
The roses discussed last post are now available both on the grounds and in the store.
Three new types of flowers are also now available: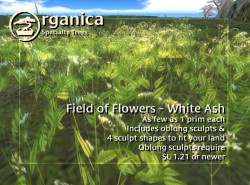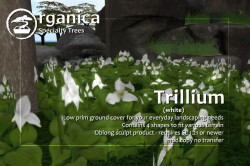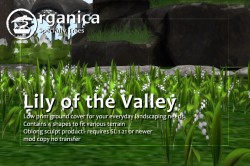 All three are mod/copy, come in four sculpted shapes to best fit your terrain and are low prim. As usual, they're on sale both on the grounds and in the store at Organica Specialty Trees.