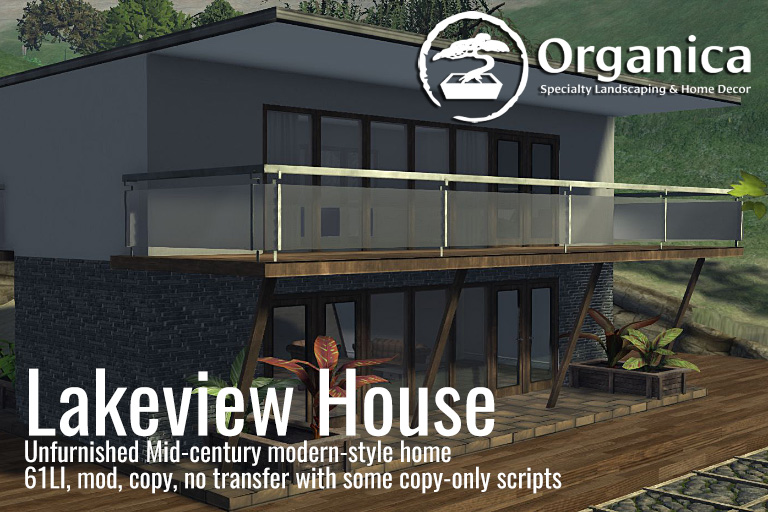 A recent move to mainland with an oceanside view prompted this build. It's strange how, after almost fourteen years in SL, I continue to hold on to mainland, but I do mainly because it often presents localized situations which demand creativity and localized solutions. In this case, I found space I enjoy but which is not terribly expansive, and also found I didn't really have anything that fit the locale or size of the parcel.
So this is the result – The Lakeview house has a 17 by 15m footprint, so it should fit on most common 512 or 1024sqm parcels. It features two floors connected by stairway and allows for great views from front or back, with access to patio and balconies from both sides.
Mod, copy, no transfer with some copy-only scripts. Come see this in-world, here: http://maps.secondlife.com/secondlife/Organica/152/208/28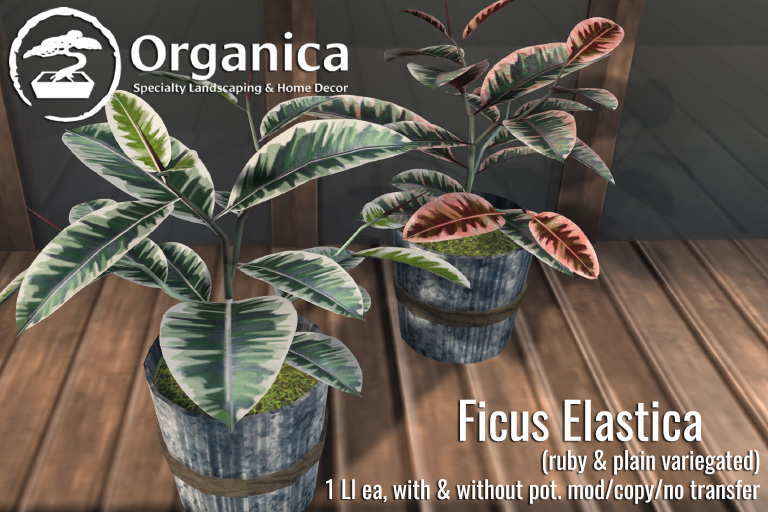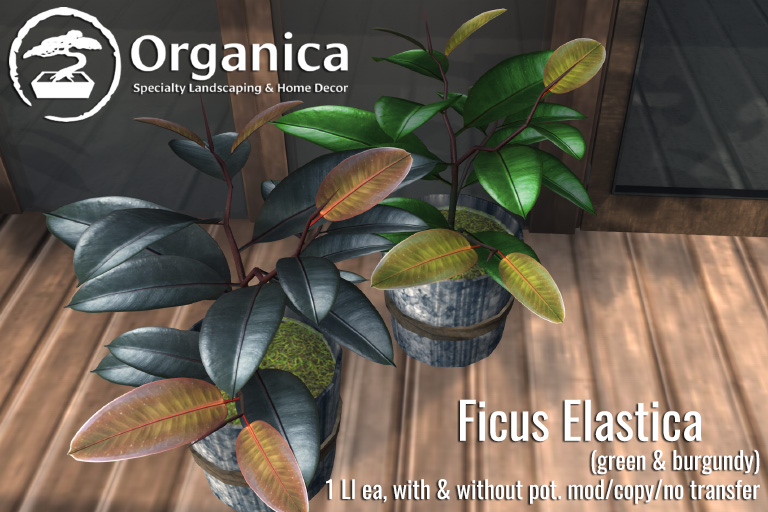 These two releases are great additions to indoor and outdoor gardening situations. Each include a variation on the original texture and come both with and without planter. Each tree is 1 LI at packaged size and offered mod, copy, no transfer.
Come see these in-world, here: http://maps.secondlife.com/secondlife/Organica/121/61/29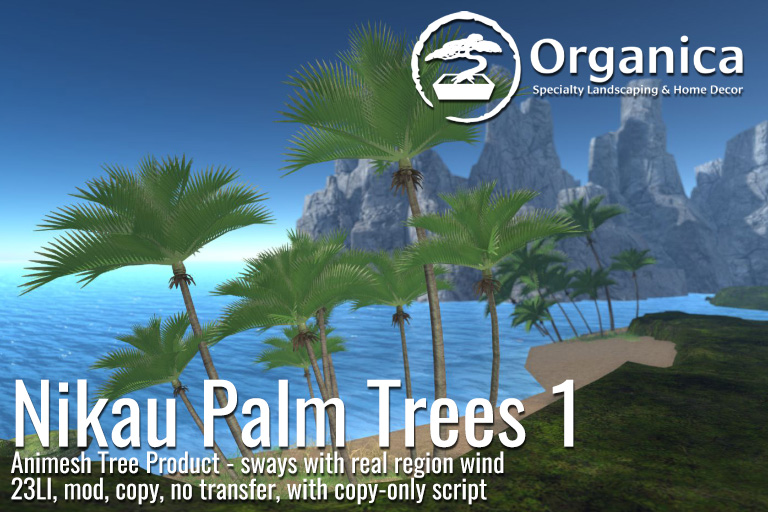 It's been a long while since I produced palm trees – there were a couple of releases back in the sculptie days and I made some others which I never released publicly. In light of recent developments with Animesh, as well as the fact that I haven't offered palm trees for years, I felt it was a good time to spend some time on some.
With the help of scripting from NeoBokrug Elytis, these trees make use of animations and region-side wind vectors to move realistically and in direct reaction to current wind conditions (the strength of these movements can be adjusted or turned off entirely – They can also be set to animate in a specific direction if you wish.
Please note: As an Animesh product, this tree is *not resizable*. This cluster of trees is indivisible – IE: you will not able to detach a single tree from the rest. Modify permissions will otherwise allow you to edit any other aspect of the model, at your risk.
Come see these in-world, here: http://maps.secondlife.com/secondlife/Organica/17/218/23
All of the above releases are also available on Marketplace, here: ( Lakeview House ) ( Ficus Elastica – Green & Burgundy ) ( Ficus Elastica – Ruby & Variegated ) ( Nikau Palm Trees 1 )