Many, many moons ago (almost two years!), my friend Todd Action asked for a big tree with a tire swing on it. I didn't think much about it then, but over time I came around to the idea and how to execute it. I've also had a chance to play around with JJacek Antonelli's Blender .bvh exporter, so I was ultimately able to put together something to my liking that meets the standards I try to keep today.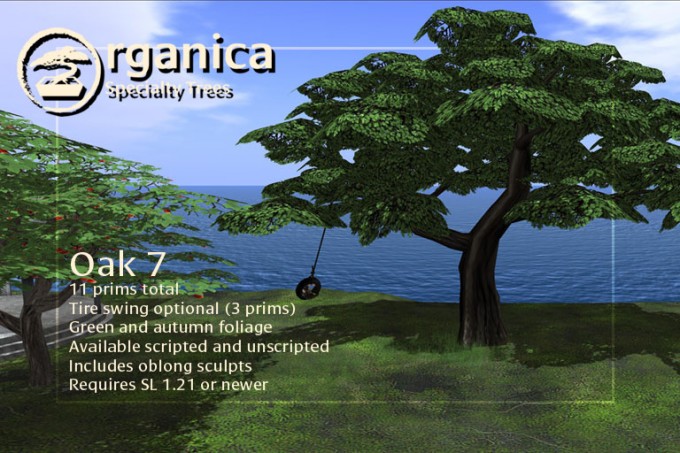 The result is a 11 prim Oak Tree (3 prims make up the optional tire swing) that is offered with both scripted and unscripted versions (for foliage change) as well as a rez-faux version which uses a scripted tree and swing. Sit on the tire swing to swing – three animations are included and can be switched through clicking the tire while seated. Due to the nature of the scripts and packages included with this product, it is being offered mod/copy only (scripts inside are copy only).
The tree's available in the store as usual or on site here.