By now I'm sure quite a number of you are very anticipatory about the winners of the contest. In total, six entrants sent in three entries each.
The judging process was pretty difficult – there was quite a variety of excellent shots and the judges had difficulty concurring on pictures overall. Three rounds of judging were undertaken – each judge chose three photos according to the listed criteria – their top three favourites, picking a maximum of one photo from any one entrant. This left us with a total of 8 chosen photos, which were taken to the second round, which had judges rank from 1 through 8 which they liked most. Rankings were added up and the photos with the lowest number (IE: highest ranking) were found to be the winners. A third round was undertaken to break the tie for third place.
Our judges were Astrin Few – Live musician and administrator of the Live Music Enthusiasts group, Moo Money – well known machinimatographer and texture guru, and Sandusky Kayvon – developer for The Wastelands and co-editor of the Post-Apocalyptic Press.
The winners are:
For third place (L$2500):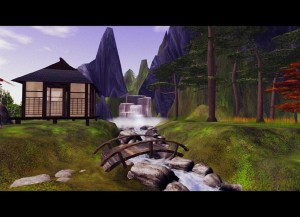 Entry #1 by Melodie Darwin
For Second Place (L$5000)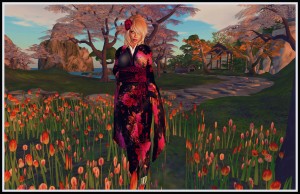 Entry #2 by Vesper Dreamscape
and for 1st place, winner of L$10,000: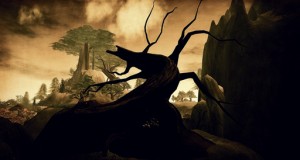 Entry #3 from Carthalis Rossini
All Qualified Entries:
Melodie Darwin
Vesper Dreamscape
Carthalis Rossini
Eclectic Wingtips
Roy Howley
Griete Rasmusson
Late Entries:
Bakahatsu Otsuka