As I mentioned in a previous post, I've been in the midst of moving house – only recently getting mostly settled in. This week, I had the opportunity to (finally) sit down and work out the next few offerings from Organica. Starting today, Prism Events' Tannenbaum event will begin!
Newly available will be these three themed wreaths, which touch on tropical, underground and underwater themes! Pick up the Tropical, Ocean Kingdom, and Cavern Riches Wreaths exclusively at Tannenbaum for the duration of the event – from November 17 thru December 22!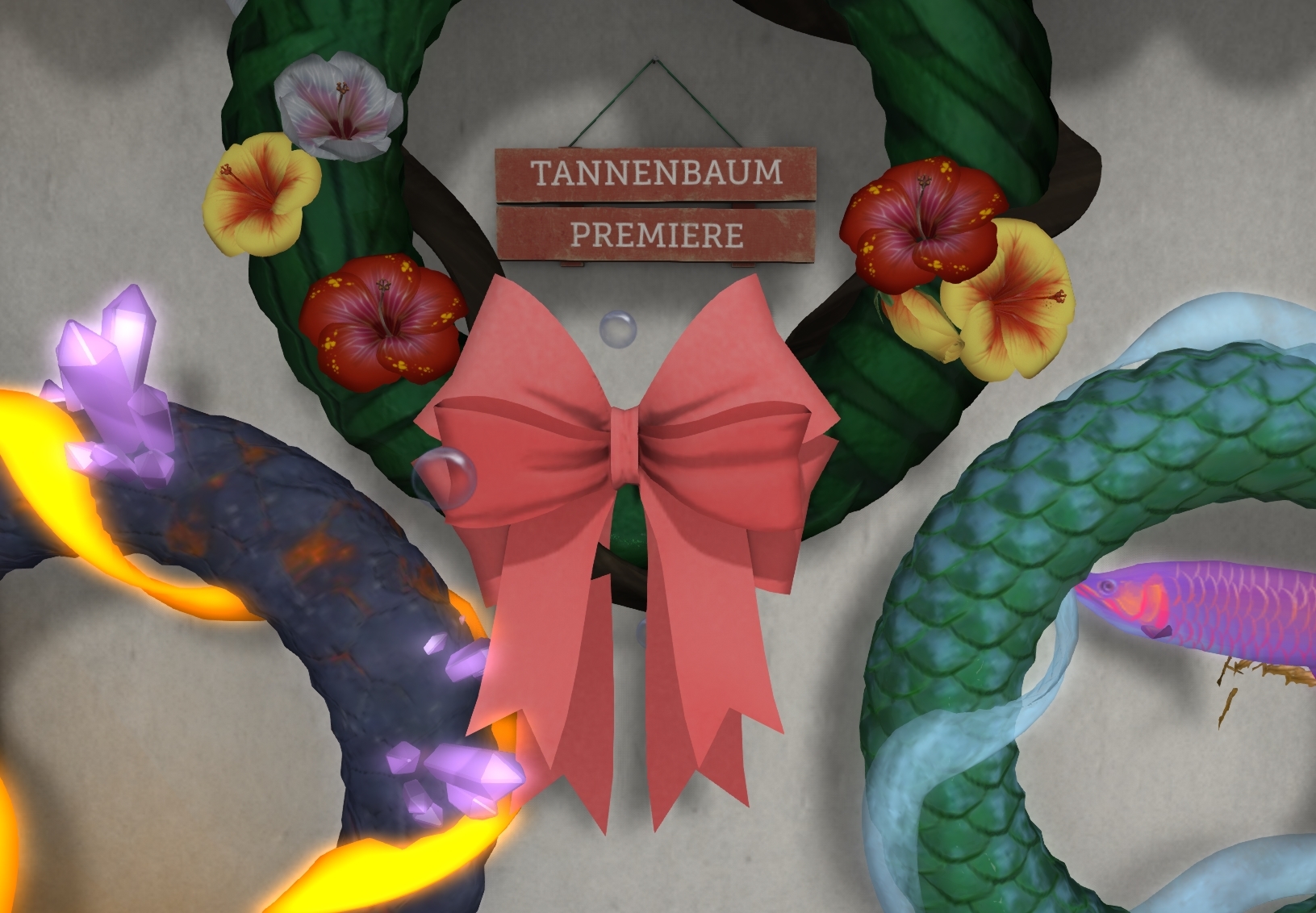 Mod/Copy/No Transfer, with some copy-only scripts, range from 4-9LI.