Today, I thought I'd share a new thing I've been working on, on top of a few other things that I can't discuss quite yet.
I've always loved older furniture and one of my prized finds this year was a Duncan Phyfe drop-leaf table. It's sort of hard to pick these up any more. Most are at least 75 years old at this point and they only come available every once in a while in Toronto, even though the occurrence of downsizing and estate sales seems quite high.
I managed to bring home one for a good price this past fall and it's been both a beautiful yet unobtrusive addition to my kitchen, mostly in that it is so flexible in the way of footprint.
In any case, I decided to put together something with similar functionality, and here is the result.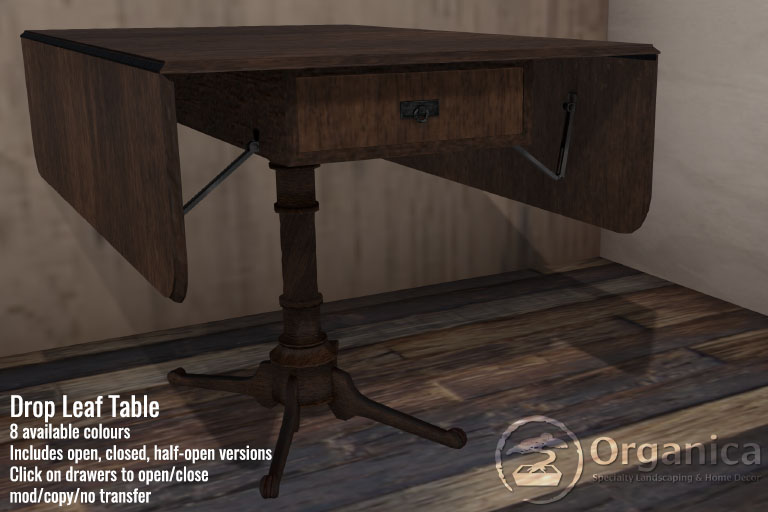 For the moment, this table will come as three static versions, with movable drawers, all in one package. Ideally, I would like to take this in to an Animesh format in the future, so that a single scripted object would be all that is necessary to rez. We'll see how well this works in practice in the following few weeks, provided available time.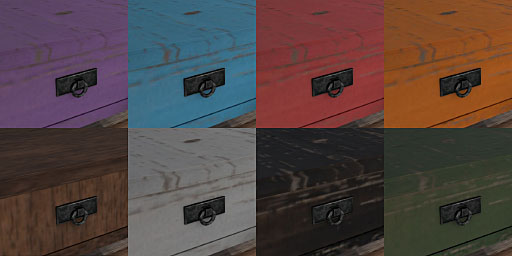 This current version is mod, copy, no trans, 5LI ea and available in 8 colours. It will be eligible for free updates if/when an Animesh version is made available.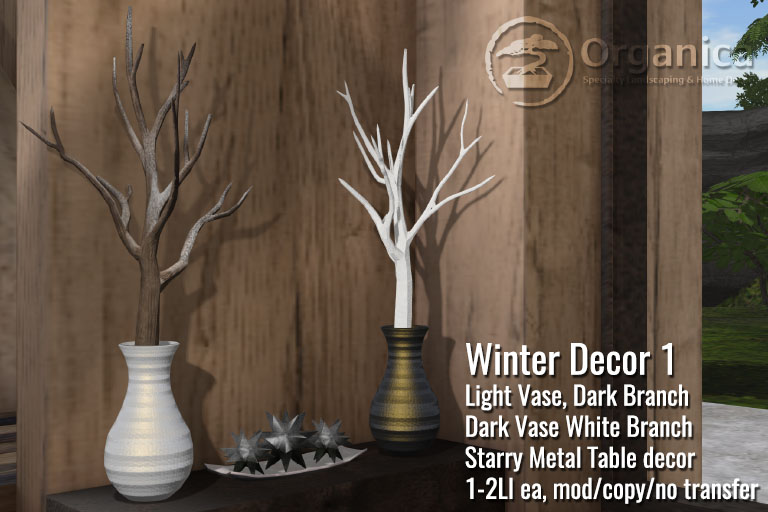 Additionally, there are a few light decor items being released this week as well, including some vase and table accent pieces, as well as some original inkwash artwork by Florence Chan (me).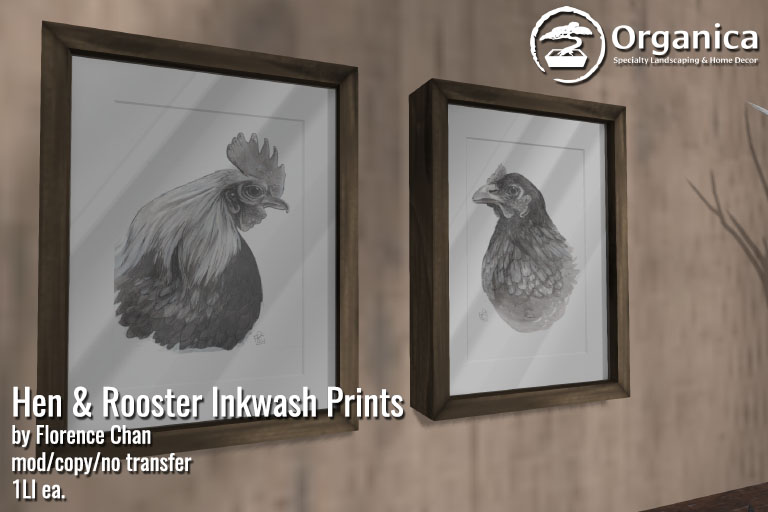 Each are mod/copy/no transfer.
Everything mentioned above is now available in-store or on the Marketplace!
Background environment is Scarlet Creative's Mountain Lodge gacha rare, by Charlotte Bartlett.
---
If you like what you see but don't think it's quite right for you, perhaps consider donating to my Patreon? Your continued support helps to produce weekly content (written, modelled, animated or otherwise) and helps to keep original content creation in Second Life!