A few new items are in the works for Wilds of Organica's debut at Candy Faire (previous years it was Organica Specialty Landscaping & Decor) – What I can talk about so far includes this new Ear and Tail release for those who appreciate the feline persuasion!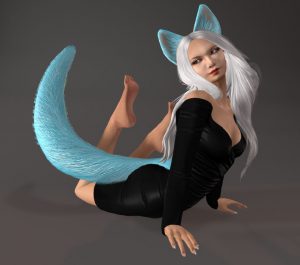 These Bento-enabled and animated attachments take advantage of advanced materials to produce a realistic fluffy and furry texture.
Eight treat-themed colours are available and these attachments come with an AO HUD for layering over top normal human animations! (Please note – does not come with its own human anims).
Other items are also in the works, time permitting, but this is what I can talk about so far.
Candy Faire opens on November 17 and runs thru December 1st! This and other products will be exclusively available there during the event! (They'll hit the main store and Marketplace afterward) Further info on this next week!
---
Did you know I have a Patreon account? If you enjoy this content, please consider becoming a Patron! It helps me create more like it and offers a variety of rewards. Alternatively, if you like the sorts of things that I make for Second Life, drop by my Marketplace listing or my in-world stores and check out what I have to offer!
Unless otherwise noted, I (Aki Shichiroji) and this blog are not sponsored in any way. My thoughts are my own and not indicative of endorsement by any associated or discussed product/service/company.