This week has been a little crazy in meat-space; after taking care of some familial obligations and picking up some supplies, some long needed house-painting took place on Monday. A little later in the week, I was able to put in a couple more sessions working on this staff sculpt for HelpfulNerd, who's printing, painting and finishing this for one of his clients' costumes! 
In particular, I've really been enjoying ZBrush 4R8's new live boolean functionality! It takes a little bit of figuring out, but once you get the hang of working with positive and negative shapes, you'll probably find that it's quite flexible and like playing with invisible clay.
That doesn't mean progress has stopped with the Drider, though, and I'm happy to show some sneak peeks of the looks that'll be available: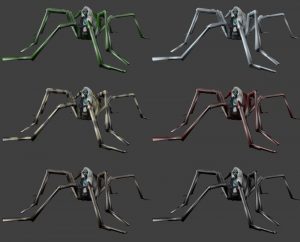 Moving forward, I'll be seeking out testers, tying up necessary animations, packaging and doing some more detailed photography for promotional reasons. We are getting very close to release and I'm super excited!
Finally, here's a quick snapshot of some #inktober – related artwork I put together a couple days ago. It still needs a few tweaks, but I'm glad I was able to rattle off something topical for this event!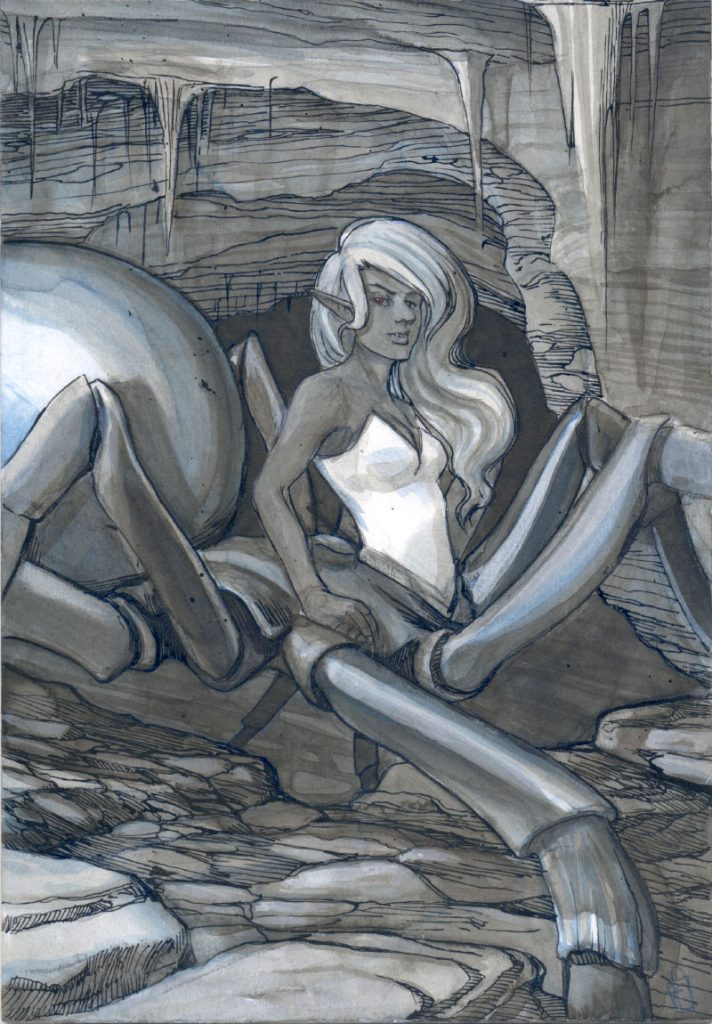 ---
Support my content creation in SL and other virtual worlds by becoming a patron on Patreon! Along with keeping up with new releases, you can keep up with personal and work project writeups, see sneak-peeks of upcoming content,  be informed once new videos are up, access to Patreon-exclusive content, giveaways and more! Check out my Patreon page, here: (link)