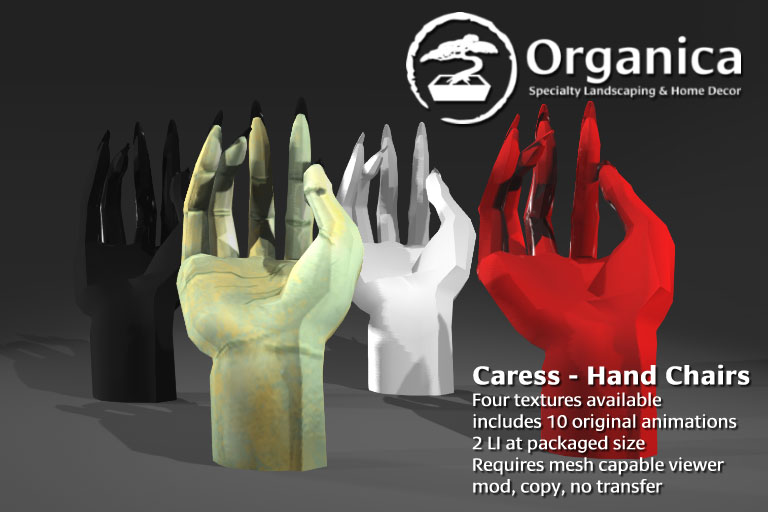 This week at The Nest, you have a chance to pick up these four hand chairs for free! Just explore The Nest sim and click on the orange sign just outside Organica's door, here, for information!
They're 2LI at packaged size. Each chair is mod/copy and contains ten original sits.
The hunt runs from Oct 6 to 15 2013, after which these chairs will be available at both the main store and location at The Nest, as well as on the Marketplace, as a pack of four.