Linden Lab is sponsoring a set of shopping regions this year as part of the SL16B celebrations and I was fortunate enough to grab a spot.
There are two new products from WoO that you can pick up there, along with taking advantage of a sizable number of significant discounts on many existing products!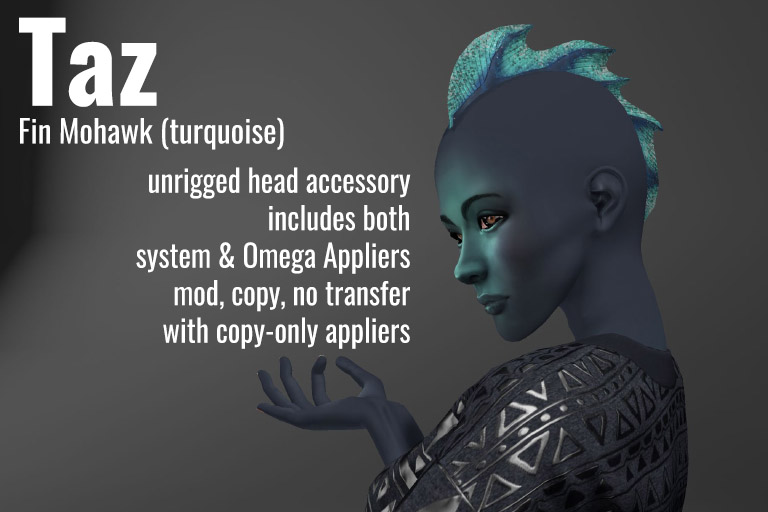 These headpieces come in 8 colours for sale and 1 as a SL16B gift and are simple attachments that should add to your skull much like any other hair. Unrigged, they can be resized, rotated or moved to fit most head shapes.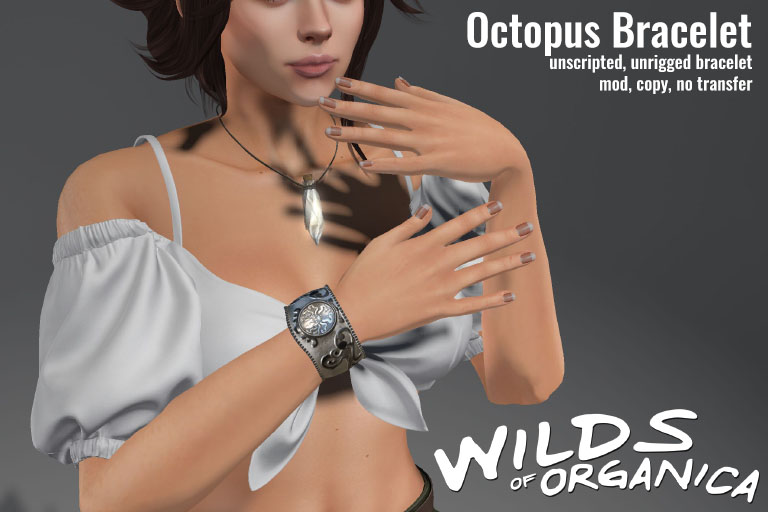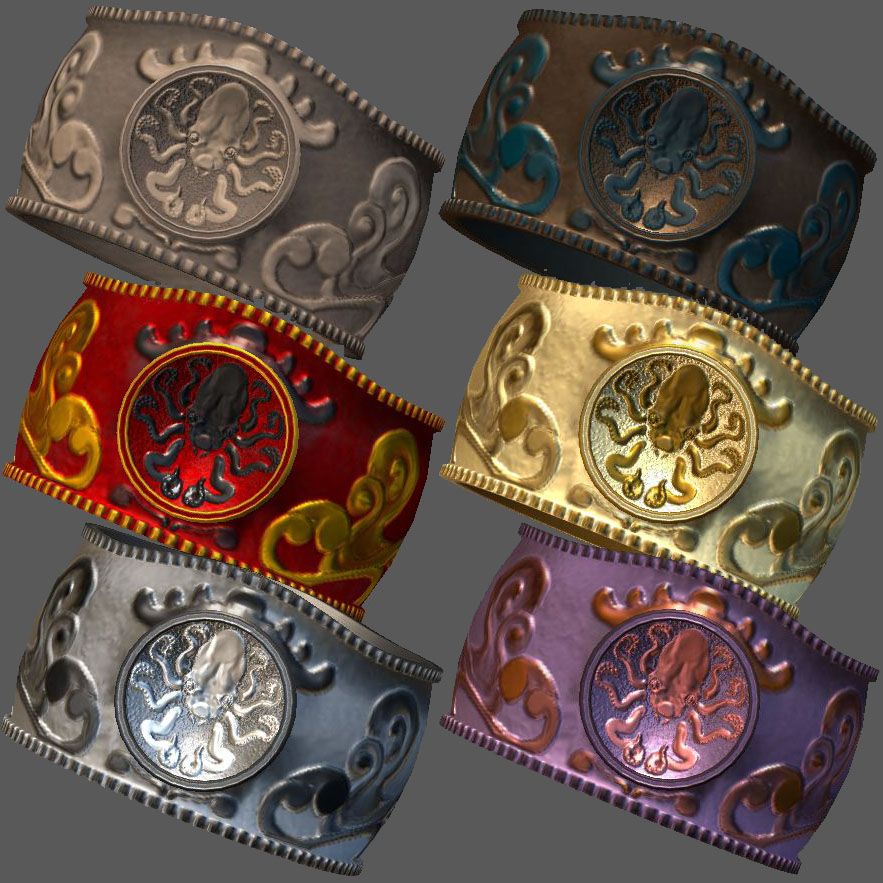 These bracelets are an extended offering based upon a Patreon exclusive version offered earlier this month. They are the perfect accessory to your ocean-inspired costumes, or even to just wear on a day to basis casually! They feature in-depth textures, bump and shiny maps to achieve incredible detail with a sane degree of geometry. Six colours available ,plus the Patreon edition at Organica region (available upon reaching the $10 tier level) as well as a free gift at the SL16B shop!
These, along with a selection of other items from Wilds of Organica, are all available at varying levels of discount right now through July 7th, here at Halcyon: http://maps.secondlife.com/secondlife/Halcyon/93/54/55
See you there!
Happy Birthday, Second Life!