Hi Folks!
I'm a bit late sending a notice about this, but Organica is participating in The Home Show, on right now through the end of the month!  I hope to update with more items, but so far there are two new items which will be exclusive to the event location for the duration of this month: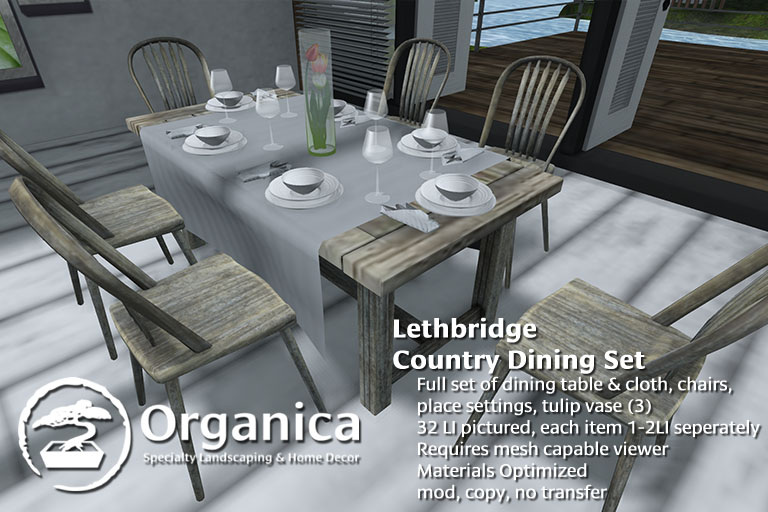 This set is offered as both a full set, but if you prefer you could also buy individual portions of this set; table and chairs, place settings and tulip vases are available as separate packages. Everything is mod/copy, with some copy only scripts in the chairs, and all items range between 1-2 LI.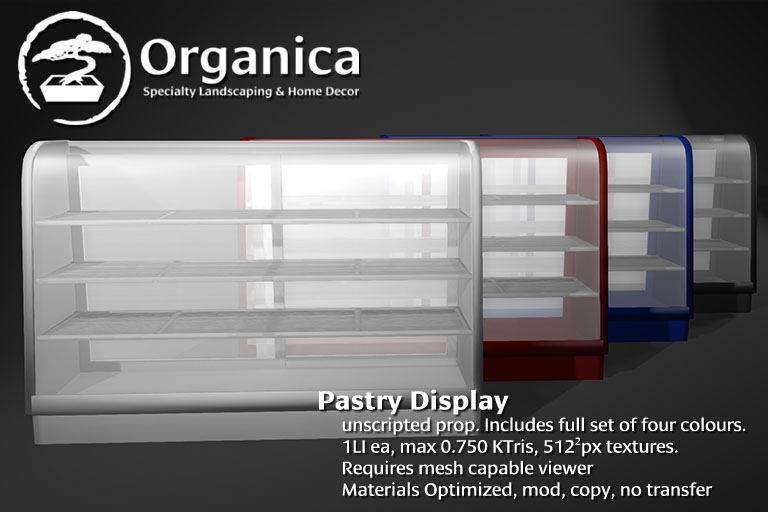 As a follow-up to last year's espresso machine, I figured I'd make more along the lines of cafe items, so here's a set of pastry displays which would be great for any restaurant or cafe setting. 1 LI each, unscripted prop. Mod/copy, no transfer.
Check these and many other things out at my booth at The Home Show!