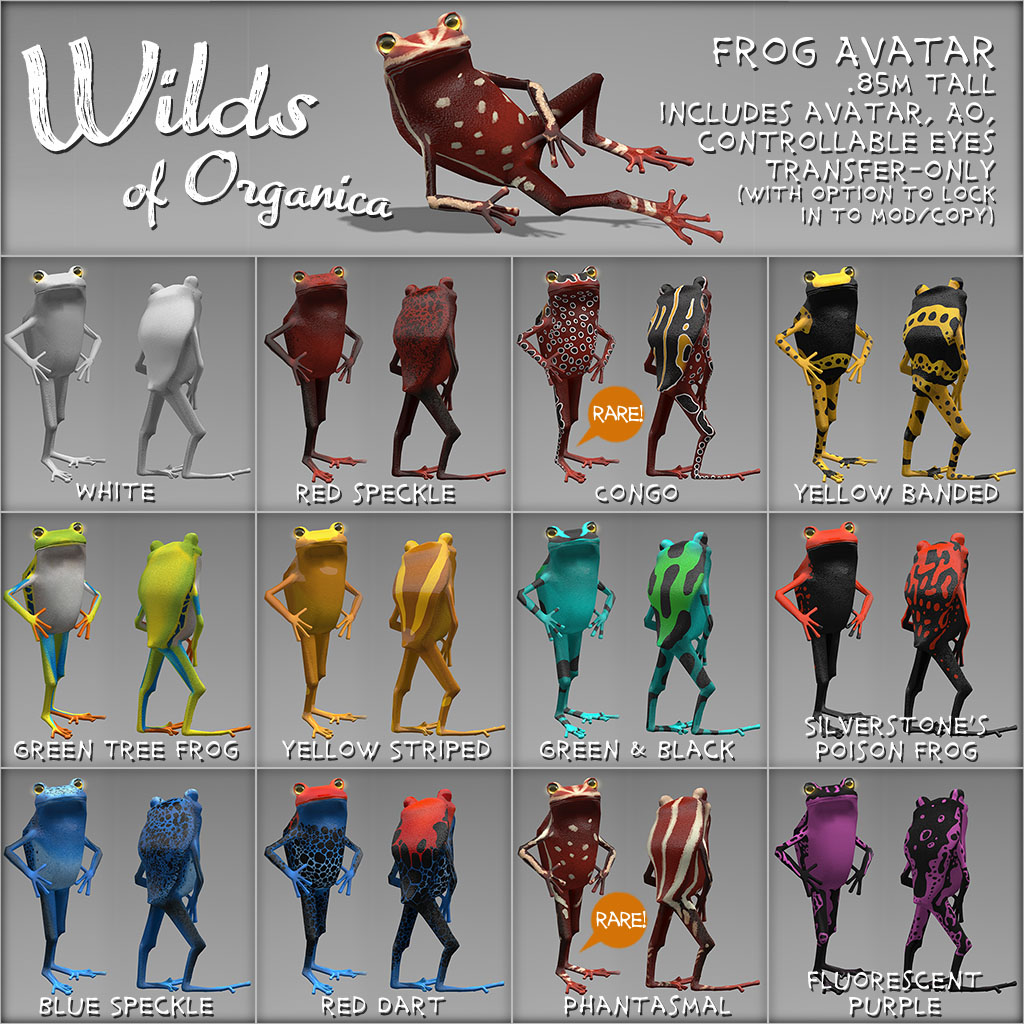 Wilds of Organica returns to The Arcade soon with these new frog avatars! Twelve coats are available and representative of various species in real life. Two are rares!
As per usual, each avatar is transfer-only  and includes avatar mesh, AO, customizable eyes (with HUD control) and the option to lock-in for mod/copy.
Full EULA and info on the avatar can be found here!
Visit The Arcade starting March 1st, 2014 to pick these up for yourself!