It's April!
And yeah, i haven't been able to post much about new developments for a while. Various work related things have been keeping me occupied one way or another, so I've been rather quiet lately.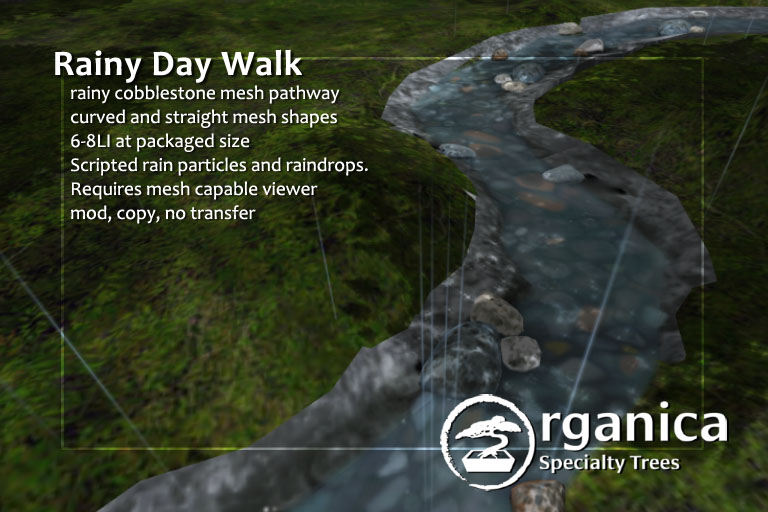 I have added a new SUYS item to Organica's offerings; this time in keeping with its 'April Showers' theme, you can find a great deal on some new mesh pathways which feature a mesh base, detachable water reflections, plus low prim raindrop objects – all of which serve to make the new 'Rainy Day Walk' pathway pieces more 'April Shower'-ish! This item is mod/copy (internal scripts copy only) and available at an introductory price of $150L, in store only, this weekend only!
Next month things are bound to get pretty busy, but i really hope I have a chance to complete a new prefab i've been working on and to release a plethora of new things in time for Home and Garden Expo, which I'll be taking part in this year! More details to follow in the next few weeks.