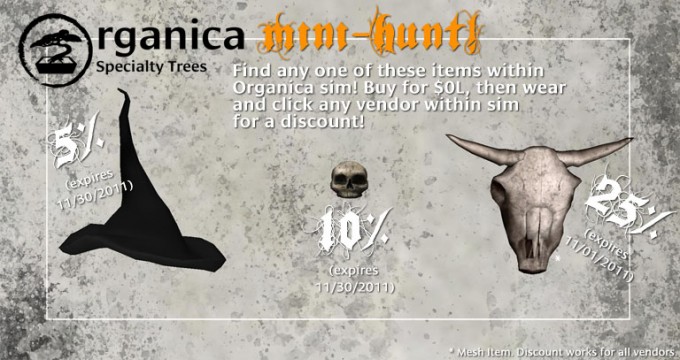 For a very limited time, three items (seen in the above image) will be scattered throughout Organica sim. They are each discount items, which means you can wear them like discount cards and Right-click> Select 'Card' to redeem their rewards.
The longhorn skull's discount expires on November 1, 2011, so that item can no longer be found after that date. The discount on the other two items expire at the end of November 2011. Discounts cannot be combined – if multiple discount objects are worn simultaneously, you will get the lowest discount.
If you purchased items from the store today, find one of these items and send me a snapshot of you holding or wearing it; I'll go through and refund you the percent discount granted by that item!
On an unrelated tangent, I'm also releasing some new Rose Gates while I have a chance!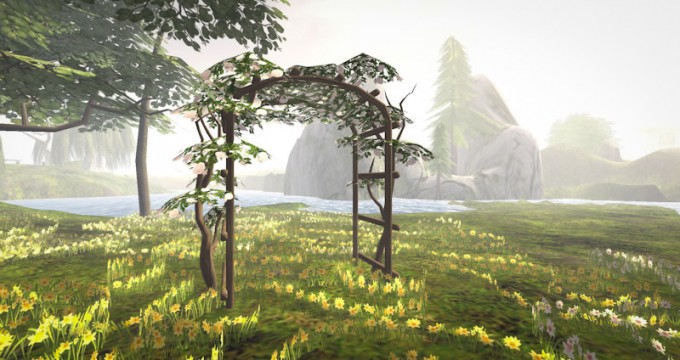 These Rose Gates are available in eight colours and are only 4 prims each! They are made from oblong sculpts, so make sure you have at least viewer 1.21 or newer to view.  Available individually as well as in a fatpack. ( Buy in Store ) ( Marketplace link forthcoming )