Two new builds are now available at Organica – but before I get to that let me take care of a few housekeeping items.
Housekeeping
A limited number of prefab buildings have also been put back out on display. Following the initial store rebuild at ground level, some prefabs were moved to a rezzer, while others were not put back out on display for various reasons (mostly because the rezzer vendor does not handle multiple-part builds very  well. While not all previous builds are on display quite yet, those of you who are looking for modern style builds suitable for both skybox and ground use can view them once again in-store.
I'm still considering a setup that would allow all of the bigger builds to also be shown, but there are considerations to be made on my part with respect to visibility at ground level.
New Stuff
With that said, I'm pleased to announce this new two-story craftsman-style home! Features 2 bedrooms,  2 bath, kitchen & laundry area, front/living room, dining room and Includes extra room in the basement that would make for an excellent family room. Best viewed with advanced lighting model enabled. 58LI at packaged size, which is 15x20m. 3.5m ceilings. Mod, copy, no transfer.
Built to fit a common 512sqm alottment, this is a detailed house waiting for you to make it a home. Comes unfurnished, all room walls can be individually edited and will take any texture that is horizontally seamless by default.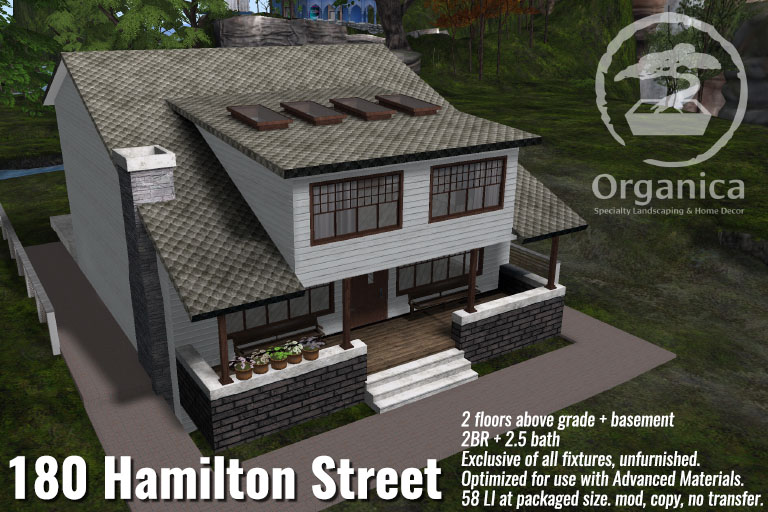 Additionally, this next release was originally built to house items at Home & Garden Expo, but I wasn't prepared to offer it for sale at the time as it was undergoing some final refinements. Today I'm pleased to say it's available!
This shop space stands 12m wide by 18m deep by 13m tall and includes a detailed facade & back roof area. It's great for smaller shops seeking a look that's got character. Also best viewed using the Advanced Lighting Model.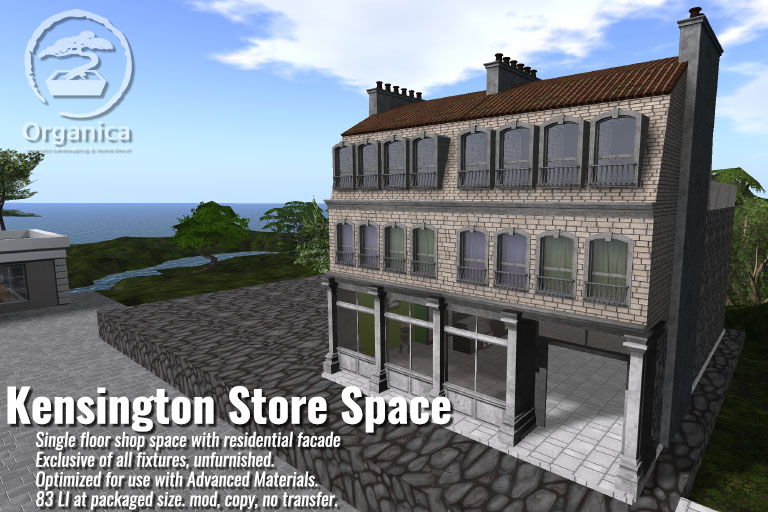 Come see both of these in-store (180 Hamilton here and Kensington here) or check them out on the Marketplace (180 Hamilton here and Kensington here)!
If you enjoy what I'm doing here or think someone else might also find it of use, please feel free to share this blog with them. If you'd like to keep up to date with posts, the RSS for this blog is here, I can also be found on Twitter and Plurk. The Discord server is here.
If you really like my stuff, perhaps consider donating to my Patreon? Your continued support helps to produce regular content (written, modelled, animated or otherwise) and helps to keep original content creation in Second Life!
Thanks for your support!