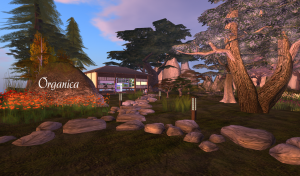 Everything is set up and fixed – and as of 5AM SLT this morning, the Home Garden &Patio Expo is officially open!
Visit Organica's booth at http://slurl.com/secondlife/Iridium/67/71/61 , and explore the whole 4 sim exhibition, spanning Iridium, Platinum, Rhodium, and Palladium sims.
As part of the expo, I've released the following product that will remain exclusive to the Expo for its duration, then be moved to the main store when the Expo is completed.
I've also made available one certificate for 3hrs of landscape design and implimentation as a silent auction prize.  It includes three sketch layouts of the land to be developed, terraforming, as well as mod/copy editions of all Organica materials used in the project.  The service may be used by the winning bidder or gifted to an individual of their choosing, however said individual must be able to bestow building priveleges on the parcel of land in order for the design to be installed.  The offer is valued at $75USD, so bid wisely and generously and you could still come out on top with a great landscaping deal!  You can bid on the silent auction, all proceeds going to RFL, here:  http://slurl.com/secondlife/Iridium/248/157/60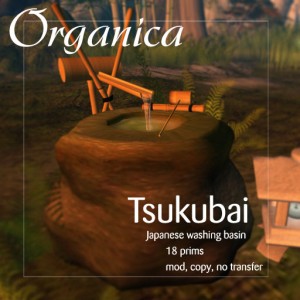 Finally, I have one last tidbit that is unrelated to the HG&P Expo, though the changes have already been proliferated to the vendors there;
I'm beginning a series of updates to some older products so that they are a bit less primmy.  So far, I've updated the Ficus 1, and Dogwoods 1&2.  I will send out updates to all existing owners of these trees this week, once I can compile a proper list to send out to.  Additionally, look out for more landscaping content and trees shortly!