Greetings Folks!
I'm pleased to announce that Wilds of Organica is a proud partner showing right now at the MadPea Pet Friends Fair!
For this event, a very special animesh pet has been created which makes use of Animesh as well as Bento Bones to create a special amalgam of a couple of our favourite animals.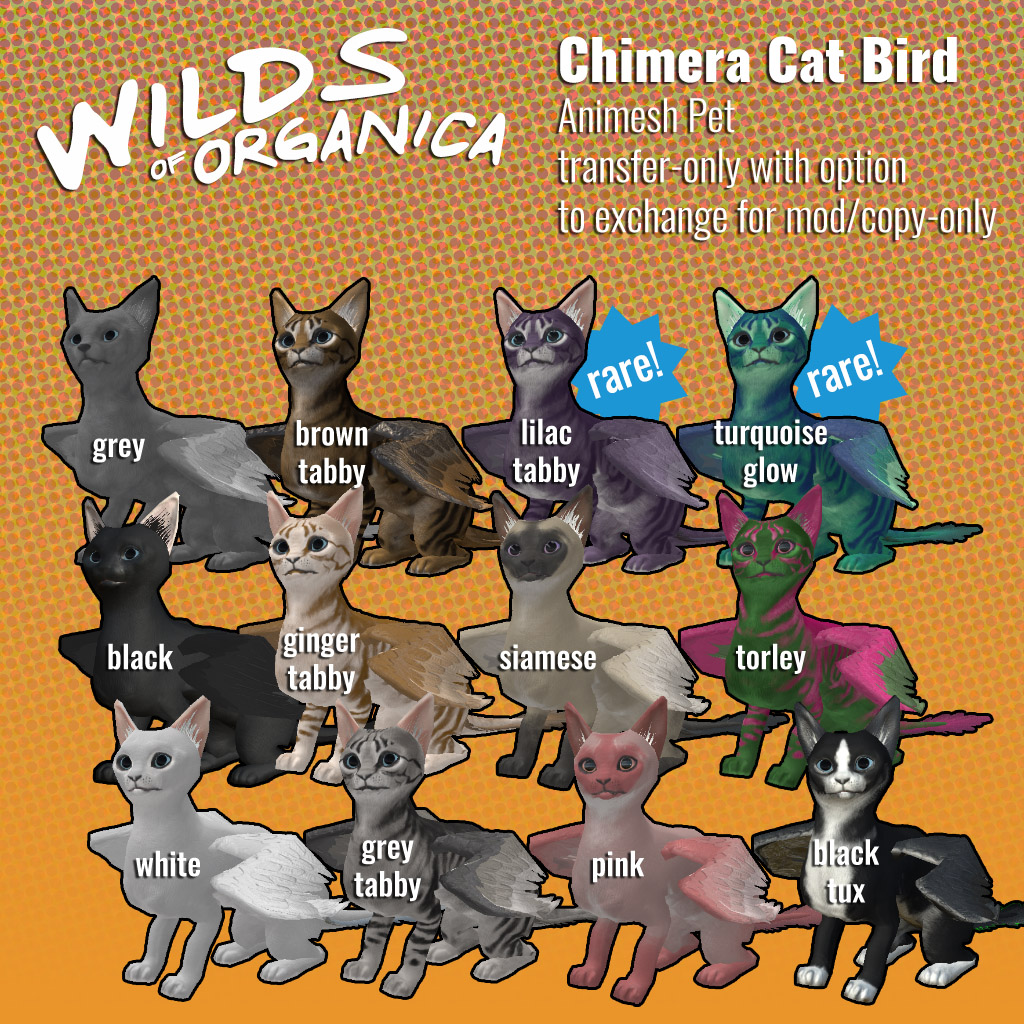 These cat birds are made for use rezzed at home or abroad as an attachment.
As a gachapon item, you'll be playing for a transfer-only version, with option to exchange for mod/copy in-store.
Similar to the Chompers, they can be allowed to roam a set distance if rezzed at home. You can additionally attach them via a variety of attachment points for different animation and behaviour.
You can either attach from inventory or from rezzed pet (just click the pet while it is rezzed to be given a set of attach options!) – although we always recommend that you exchange your transfer-only pet for copyable version, using the exchanger at the main store, to prevent asset loss.
To learn more about it, please check out this info page or check it out at the pet fair, from now through July 20!
See you there!