Updates and Fixes
Mod/Copy Owners of the Cherry Trees 1 & 2, Japanese Maple 1 and Spruce 2 will have received updates to their products this week. These updates include some feature updating, bug fixing, and expansion of available sizing, depending on which set you bought.
Mod/Transfer Owners who wish to update must send their mod/transfer editions of these trees to me (Aki Shichiroji) in a folder clearly marked with their name in ALL CAPS. I will send the appropriate replacement as soon as possible.
News!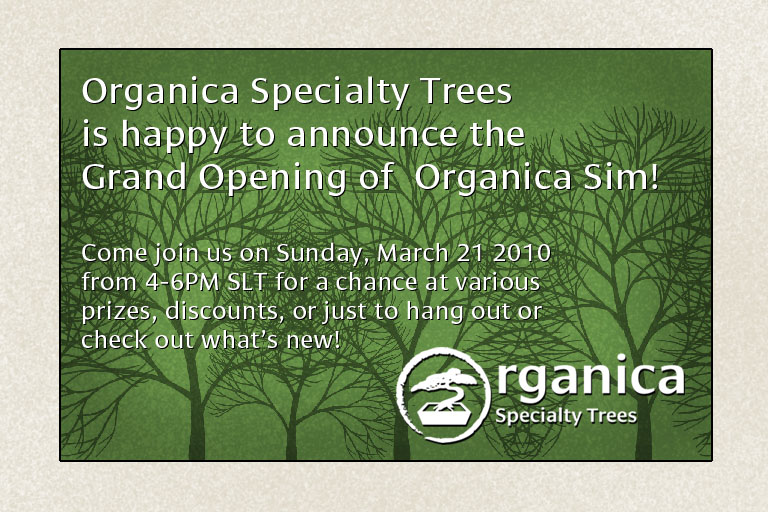 Yup, I'm pretty close to the official opening of the new sim! There are still many things i need to take care of, but I really hope you can make it to this exciting event for Organica!  There will be music, there will be shopping, there will be fishing, prizes, great scenery and more! Join us on March 21, 2010 from 4-6PM in Organica sim!