This release welcomes the winter holidays back with a few new additions and the return of some seasonal exclusives; read on to learn more!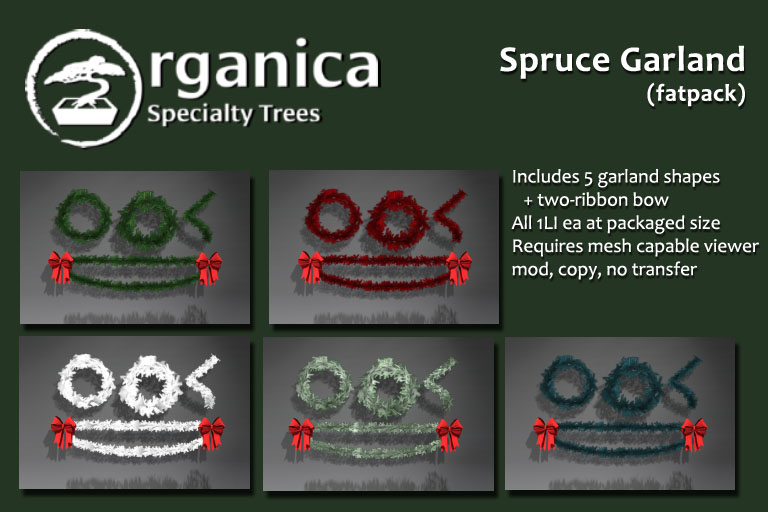 Available seperately or together as a fatpack, this product is mod/copy, so it's easy to stretch and squish to fit your build. Just adjust the texture repeat to fit proportionately. Each pack comes with five garland shapes and a double-ribboned red bow. Check them out in-store or on the Marketplace at your convenience!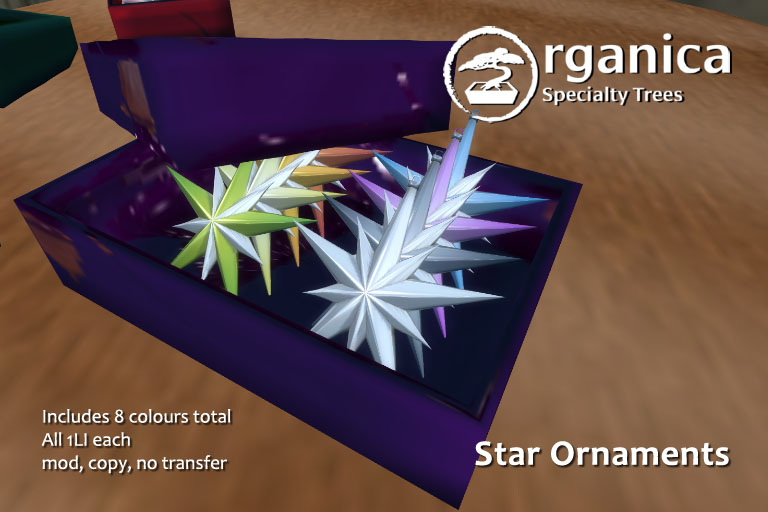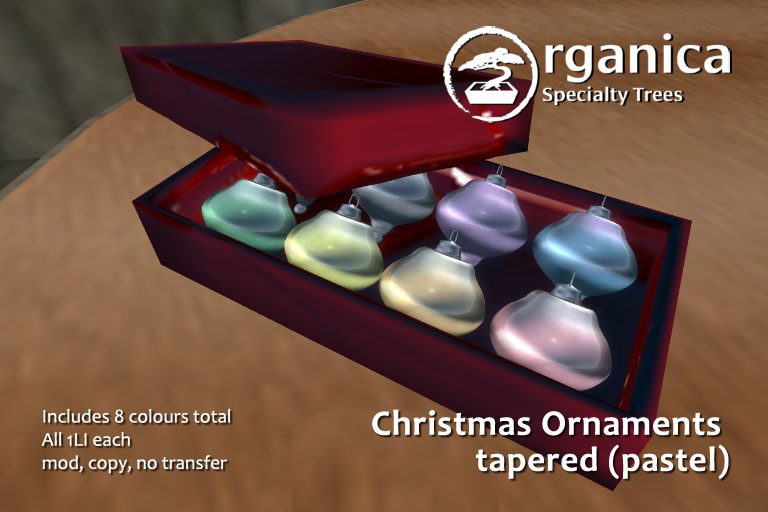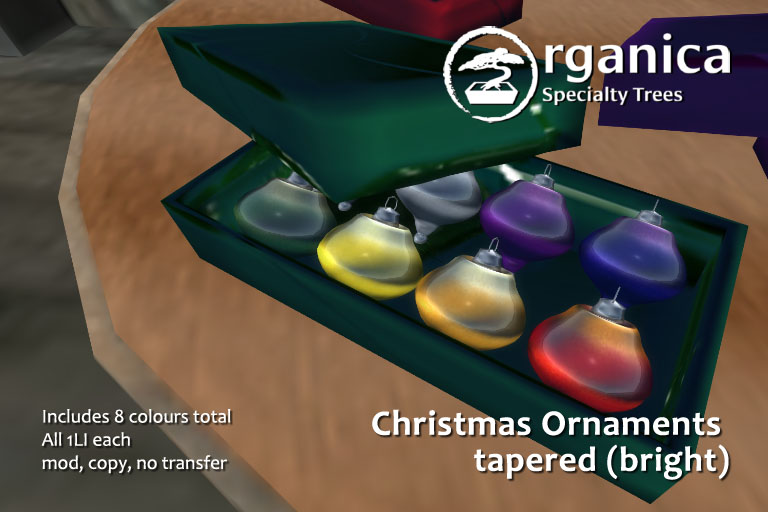 These sculptie ornaments have historically only been available in-store at Organica during the holiday season. While they have returned to the shop this year, they're also permanently available on the Marketplace. Each pack includes 8 coloured ornaments, mod/copy. They are 1 LI each and beautifully detailed with hand-painted textures and baked lighting. Mod, copy, transfer, requires SL 1.21 or newer for viewing. Available in-store or on the Marketplace.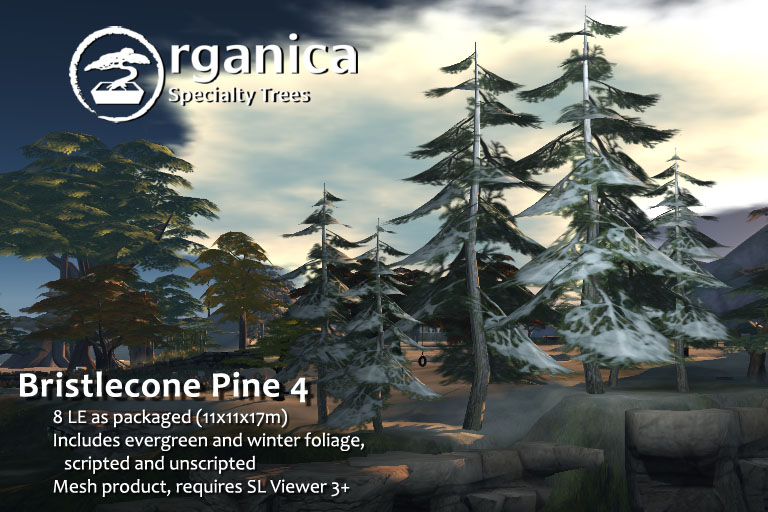 These Alpine trees are perfect for your temperate or boreal-themed area! This pack includes both evergreen and winter foliage, scripted and unscripted. Standing 17m tall, these trees are a low 8LI at packaged size. Available in-store or on the Marketplace.
Some housekeeping notes about Organica:
– Oak 6 has been retired from display on the grounds. A vendor is still available but you'll need to send me an IM to check out Oak 6 if you need to see it 'in the round'.
– Winter has hit the main store area, and I've updated the dirt road pack with an appropriate winter texture. Those of you who purchased this pack already will have received an update earlier today. If you accidentally declined or didn't receive the update, please contact me directly for redelivery.
Land News: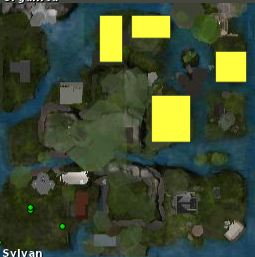 As of this writing, four parcels are now available for residential use located on Sylvan, which is adjacent from Organica sim. Parcel sizes range from 960sqm to 1920sqm, with prim allocation ranging from 383 – 768. All visitors to Sylvan have access to a small sandbox (3h auto-return) and direct access to region infrastructure. Rent costs L$1.8/prim/week.  Check out available land here:
http://maps.secondlife.com/secondlife/Sylvan/123/123/61