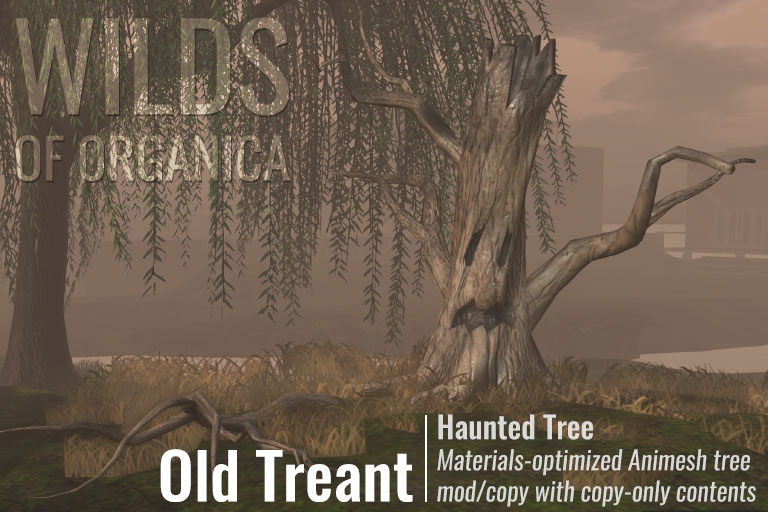 Wilds of Organica will participate in Madpea's inaugural Terrifying Tail Trail Event, starting TODAY at 12PM SLT, running th ru Nov 2, 11:59AM! Explore the store to find your door to a great wealth of treats!
Our treat on offer is this creaky old treant – an animesh tree that reacts to avatars by proximity or click!
It's mod/copy with some copy-only content and scripted by NeoBokrug Elytis.
This item will be available exclusively via the event for its duration and for sale afterward.
Get full details on the event and how to get your Hunt HUD by joining the MadPeas group!
Happy Trick or Treating!