There are a couple new releases this week at Organica!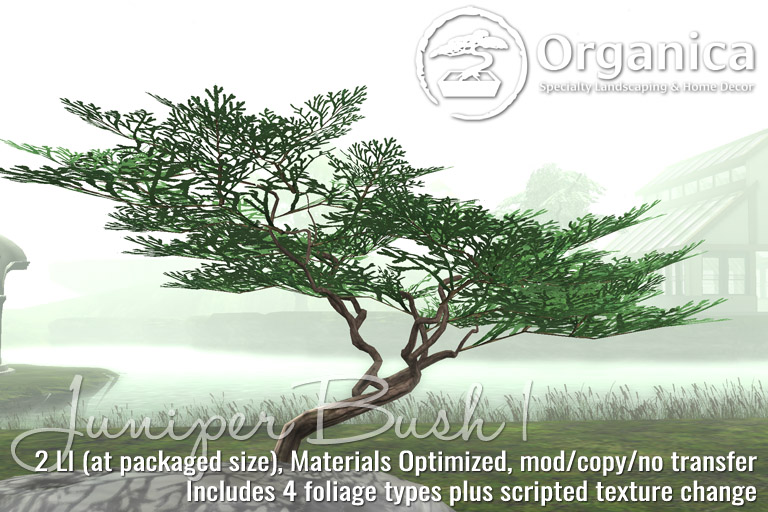 First is a brand new juniper bush that comes in at 2LI and comes with four foliage options! These are great ground-cover/mid-sized bushes that are great for filling in gaps between flowers & trees or just on their own! Mod, copy, no transfer. Check them out here!
Secondly, check out this beautiful fantasy-inspired Elven Bridge! Available separately in three colours! These large bridges are packaged at 34 by 20 by 8m in size and are 82LI. They fit in well on medium or large parcels that need a connecting structure of some kind. Materials optimized, mod, copy, no transfer. Check them out here!
Now Open for Blogger Applications
Finally, Organica Specialty Landscaping and Home Decor is seeking to establish a small group of established bloggers for all new landscaping and home decor products. Accepted applicants will be sent new releases periodically and expected to blog at least one item per month. Please drop me (Aki Shichiroji) a notecard in-world including the following info:
Your Av Name
Your Blog URL/Flickr page
How Long Blogging
Syndicated Feeds
A short blurb on why you think you'd be a good fit.
Applications will be evaluated based on quality of posts and degree of activity, with preference given to those who make the effort to post more than just an item listing. Lastly, while all applications will be read and kept on hand, only successful applicants will be contacted. Thanks for your interest!