Candy Faire 2015 starts today and runs thru 'till July 17th!
Organica has a few new releases to go along with last year's treat-related goodies!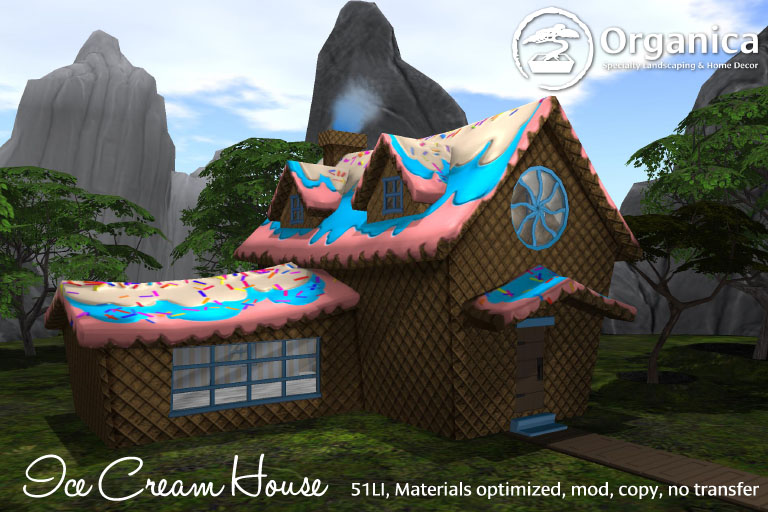 This cute ice-cream themed house is great for use as both a ground and sky-based home! It's optimised for materials viewing, so I highly recommend running it to view! Mod, copy, no transfer, exclusive to the Candy Fair for the duration of the event!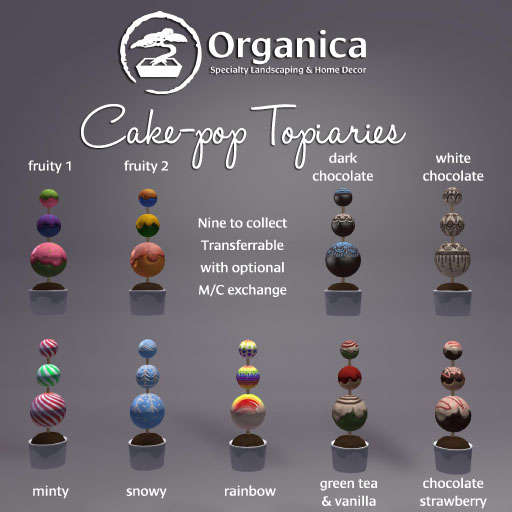 This set of topiaries is a new gacha machine which can be found in the Candy Fair gacha garden! Each topiary is 1 LI and they're all materials optimized. There is no rare in this machine and they can be exchanged for a mod/copy version at the Organica main store landing point! Last year's souffles can also be found at the gacha garden.
Lastly, the ornamental banana plants have a few new candy-themed 'skins' – These will be exclusive to Candy Fair, so get 'em while you can! They are mod, copy, no transfer and 4 LI each.
You can find Organica's booth at Candy Fair at: http://maps.secondlife.com/secondlife/Lifestream/59/92/499
See you there!