Pop by today and tomorrow for Organica's contribution this month to The Neighbourhood event!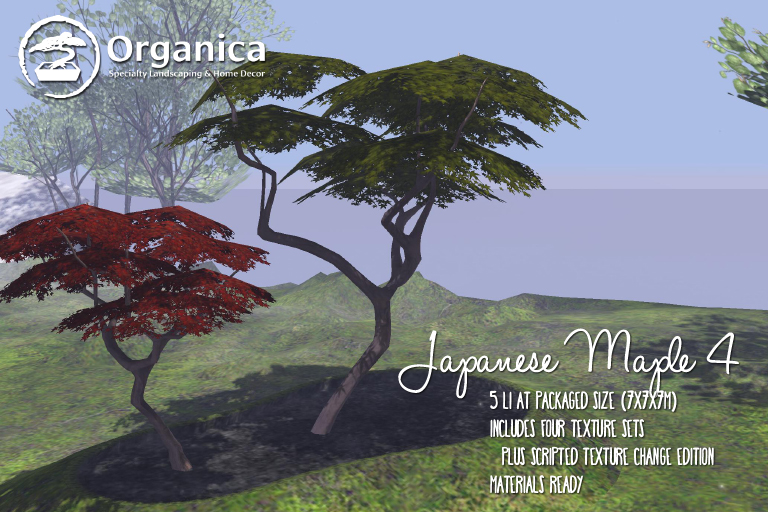 This low LI tree includes four texture sets both as static and scripted editions, featuring green, deep red, bright red and winter foliage. All texture sets are materials-ready, and the tree is 5 LI at packaged size. Available both mod/trans and mod/copy – at the low introductory price of L$100 and L$150 respectively, this weekend only!
Drop on by and check out what else we have to offer!