New this week at Organica, check out this set of horizontal pleated blinds! They're great for any window and can be adjusted for full length through a simple setup & confirmation! Once set up, you'll be able to set them open, quarter, half, 3/4 or fully closed.
This set features hand drawn prints of hops, barley and grapes. Each blind is 2 LI and mod/copy with a copy only script.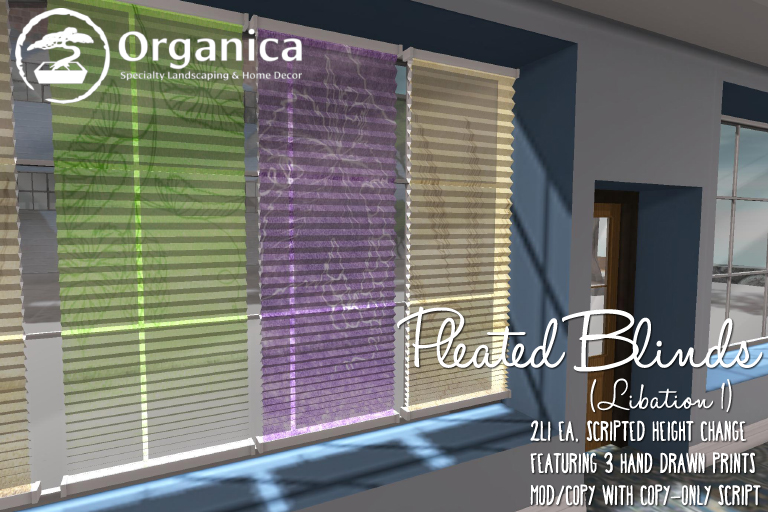 Much thanks go to NeoBokrug Elytis of Desolate Studios, who provided scripting help for this item.