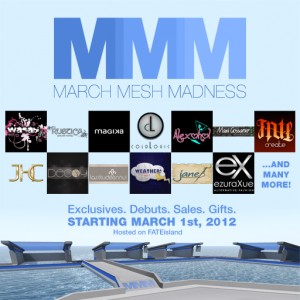 February has (outwardly) been a little slow for releases – I took the early part of the month putting together an updated build that would hold more items, then I got accepted as a merchant for March Mesh Madness 2012, which begins March 1st, so I've also been running around like a headless chicken trying to get my stuff done for it too, on top of other work and a RL move out to the boonies.
So please visit my booth and explore at March Mesh Madness, beginning March 1! There will be some exclusive releases, some debuts, some freebies. I'll post more about this as the time draws closer 🙂
In other news, Organica's participating in SUYS this weekend and from today 'till Monday morning, you'll be able to snag the following item for a discounted price!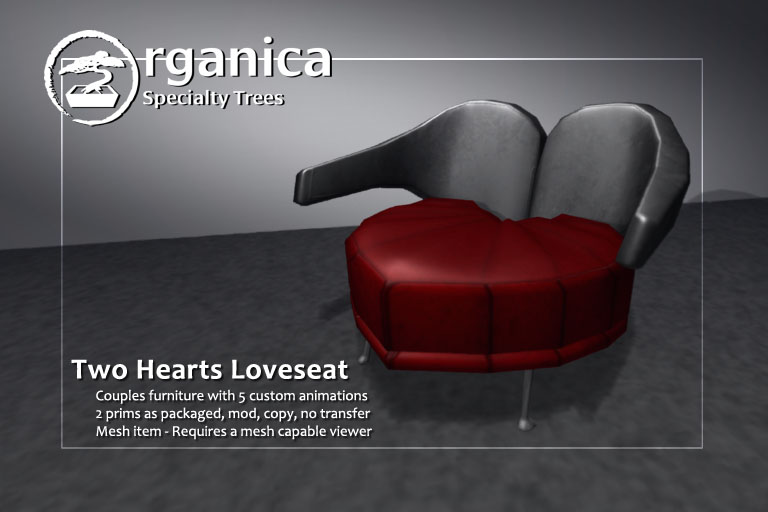 This month's Spruce Up Your Space theme is 'Bad Romance'. Come give this seat a try and make sure you bring a friend. It comes with five couples animations in all; three cuddles and two disagreements. Offered mod/copy/no transfer. ( Buy in store )