New this week is a new addition to the kitchen department!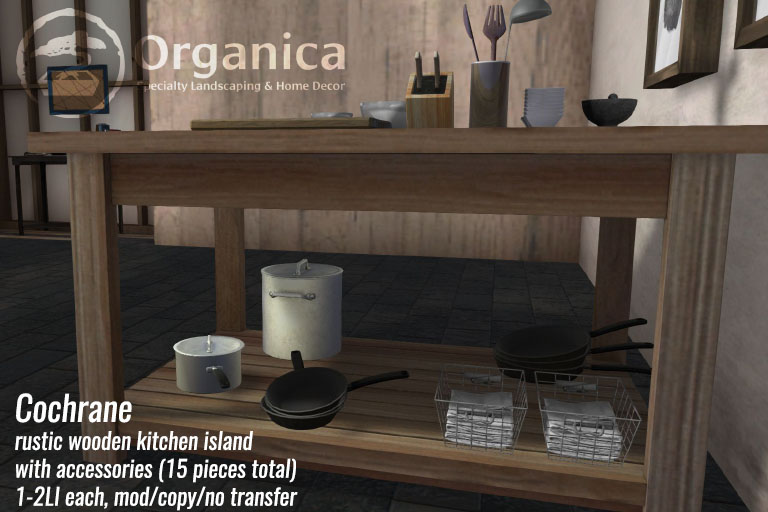 This decor item includes a rustic wood island great for every-day food prep. It comes with various accessories suitable for any modern kitchen! There are 15 pieces total, packaged as a coalesced whole and some items can be de-linked where desired.
All items are mod, copy, no transfer and many are materials-optimized.
Drop by the main store in Organica Sim or visit the Organica Marketplace store to pick this up!