If you've been following WoO, you might have been wondering what I've been up to. A preview of a new offering was put up on my Flickr feed a couple weeks ago, and now I'm happy to announce that two new freebie avatars are now available at Fantasy Faire from any of the region landing points as low ARC options for browsing this or any other event.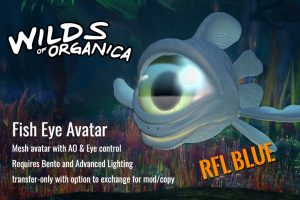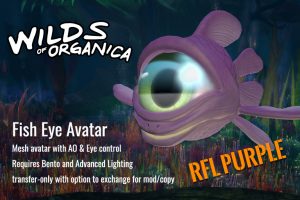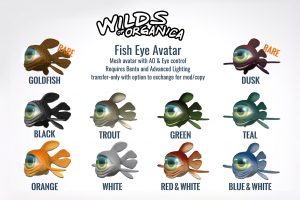 An added bonus is that other colours are also available from my shop at the Faire, located in The Spirit Pool region, as part of a gachapon vendor! Two rares are available and there are ten non-freebie coats available!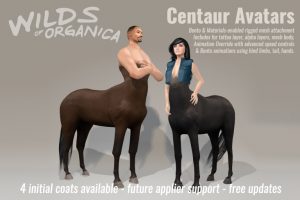 Additionally, the long awaited centaur avatar is also being introduced at Fantasy Faire! Four coats are available for general release, while two additional (purple and pink) are offered as donation items for the Relay for Life. The avatars are made for both male and female shapes (although some modification may be necessary for a natural fit) and require Bento & ALM functionality to be viewed. All animations are custom made and include some facial and hand animation support for those who wear Bento heads and hands. Additionally, while this release does not include applier functionality, additional coats will be offered soon, after the new applier system is implemented (watch Wilds of Organica subscriber notifications closely for this announcement!).
Be sure to drop by the [ WoO ] shop in The Spirit Pool from April 20-30 for Fantasy Faire to try a demo or check out all the other new things that are now available!