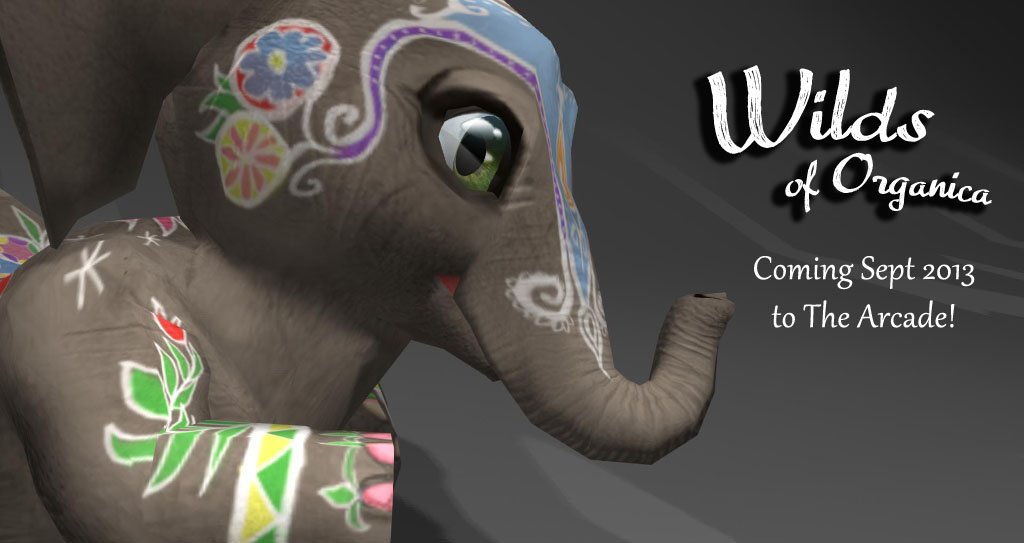 Wilds of Organica is participating in The Arcade this coming month, and the prizes include twelve versions of an elephant avatar, including some costumed ones, just in time for Halloween!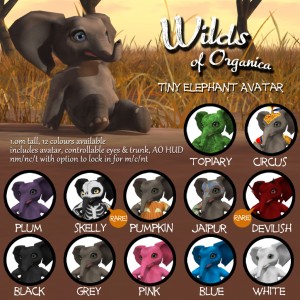 There are six solid colour versions and six costumed versions, two of which are rares with 5% of occurring.
This item is L$100 per play and comes with full body mesh, controllable eyes and trunk, basic AO HUD. Again, you'll have the option of trading transferrable versions in for mod/copy versions. The event isn't open to the public yet, but will be accessible from Sept 1-30 via this SLURL. You can also join The Arcade – Gacha Events group as well as explore the various gacha yard sales to trade, buy or sell items if you wish! Please play responsibly and have fun!