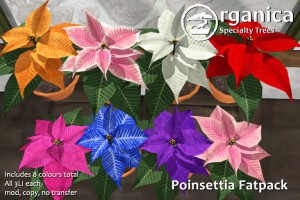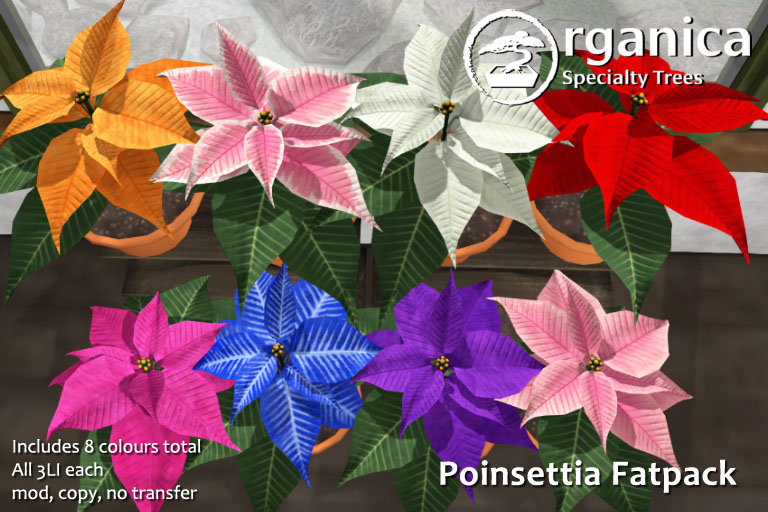 It's Poinsettia Day!
To help celebrate the festive season, these new mesh poinsettias are now available – and for one day only, 50% off! Each package contains two versions – one with and one without a pot. All copies are mod, copy and are 3LI.
Pop by the main store in Organica to see them in person, or check them out on Marketplace!